The Emily Shane Foundation
Turning Tragedy Into Something Positive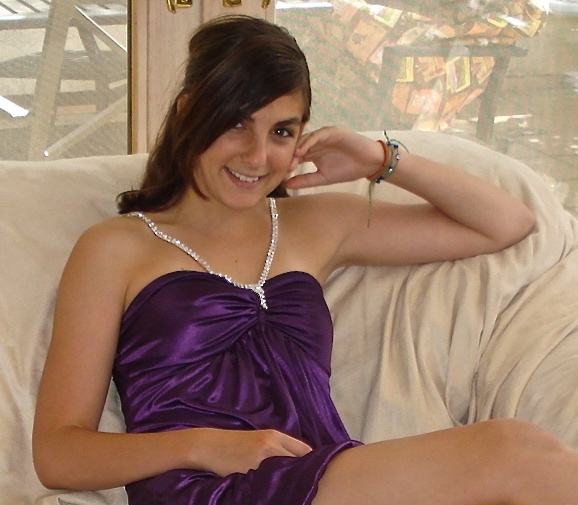 Emily Shane
Our youngest daughter, Emily Rose Shane, was tragically murdered on April 3, 2010. She was 13 years old and in eighth grade.
Our immediate response was to create a nonprofit charity in her honor: The Emily Shane Foundation. Its main mission is to foster kindness all over the world via our  "Pass it Forward" campaign, to honor Emily's persona. We encourage anyone and everyone to enter good deeds and acts of kindness at: emilyshane.org

Feeling compelled to do something more in Emily's memory, we created the SEA (Successful Educational Achievement) Program. Emily struggled academically due to processing issues, and fell into a "grey" area. She did not need or qualify for special education, but had difficulty in the mainstream classroom. Beginning in middle school, it was apparent that Emily's desire for independence precluded us from helping her with her schoolwork. We hired after school support to help her attain her best academic potential. Following her death, we began to wonder what other students who struggle academically or risk failure have available in terms of much needed support outside the classroom. The school system did not offer any solutions. Emily had the benefit of involved parents and outside tutoring to help her succeed. There are those who are unable to provide this for their children. We hear more today about students who "don't fit the mold" or who "fall through the cracks". Our experience with Emily led us to a solution.
The SEA (Successful Educational Achievement) Program provides intensive, individualized mentoring (which encompasses all aspects of academic success, from organizational skills, study skills, homework help, etc.) to those middle school students in the mainstream classroom who risk failure and cannot otherwise afford the support we provide. Our mentors are university students or recent graduates. They are trained prior to commencing mentoring to be truly effective in making a difference for their student(s). The only "cost" for a student to participate in SEA is to perform a good deed for each mentoring session (typically twice a week for one hour) and enter it on our website. This encourages a "Pass it Forward" mindset and hopefully will establish a practice in our youth of performing acts of kindness for others.
We are dependent on private donations, grants and fundraisers. If you care about our youth and their future, please consider helping us to make a difference for the students we serve. The need is great!
Research indicates that interventions prior to high school positively affect the drop out rate. Similarly, middle school is a time when choosing the wrong path is appealing if academic performance is poor.
The Emily Shane Foundation is a 501(c)3 nonprofit charity based in Los Angeles, California.
Please help us make a difference to the many students who need SEA to succeed!